6 tags
5 tags
Which Fictional Record Store Is Right for You? →
8 tags
Party Batch Shortcut >> Strawberry Basil...
Situation: Everyone wants margaritas and you (a) know better than to even consider most store bought mixes but (b) have no time to pridefully DIY lime juice… [[MORE]] Trader Joe's cares about you, and they are showing it by offering a really commendable margarita mixer that is applaudably low in calories, sodium, and sugar. It is also notably absent of artificial flavors, which...
3 tags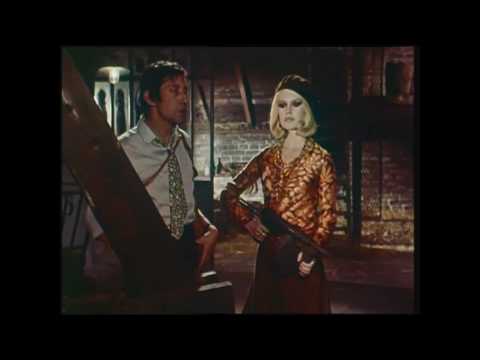 4 tags
7 tags
"Maps are the places where memories go not to die... →
Mapping Manhattan: A Love Letter in Subjective Cartography - by Maria Popova via Brain Pickings
2 tags
Listen
2 tags
I want to listen to this while cooking, staring...
4 tags
5 tags
9 tags
Foals have released an album that cohesively...
6 tags
GUY'S AMERICAN KITCHEN AND BAR →
4 tags
Do it Yourself: Sage and Lemon Leaf Syrup from... →
12 tags
Baked Stuffed Artichokes with Sausage (!?)
 Ingredients 4 Artichokes 1 cup Italian seasoned bread crumbs 1 Lemon 1 Italian sweet or hot sausage ½ red onion 1 cup grated parmesan or pecorino cheese Olive oil Dried basil, salt, pepper Instructions Preheat oven to 350. Trim a half an inch off the top, and cut the stalks so that the artichokes sit evenly.  Boil in salted water. Add a bit of fresh lemon juice to keep the leaves from...
10 tags
TASTING NOTES
MAISON DE LA COLLINE LA CRAIE 2011 Ah, Sancerre, the Champagne of Sauvignon Blanc, said no one. 100% Sauvignon Blanc Loire Valley, France Appellation: Sancerre TASTE: Delightfully crisp, clean, but vibrant and sexy, with notes of minerals. Peach and pear linger on the tongue. This wine makes a stunning first, and finishing impression. PAIR WITH: Your mouth (or most things from the sea,...
12 tags
GROSSE POINTE BLANK SOUNDTRACK APPRECIATION
Roots, Rock, Reggae… with a dash of the 80s worst and the 90s finest.  [ Poster Credit ] LINK TO SPOTIFY PLAYLIST:  [ Grosse Pointe Blank Soundtrack ]
12 tags
"White Collar" Meatloaf
Balsamic Glazed Turkey Veg Loaf  with Cauliflower Parsley Purée and Baby Arugula Salad Ingredients 1 lb 99% Fat Free Lean Ground Turkey 1 Red Bell Pepper 1 Yellow Bell Pepper 1 cup of grape or cherry tomatoes 2 Carrots (or several baby carrots) 1 Egg ½ Cup Grated Parmesan or Pecorino ½ Cup Bread Crumbs (Panko, if possible) Olive Oil Balsamic Vinegar Garlic paste (or minced, powder,...
8 tags
6 tags
Listen
7 tags
8 tags
Commendably Adjusted Pasta Carbonara →
6 tags
4 tags
livingmactavish: WoodChart Maps make wooden topographical maps of bodies of water in North America. I want one of each. Now if only they would do topographical maps of land.
9 tags
7 tags
8 tags
Gift Essentials for the "Alcohol Aficianado"... →
1 tag
5 tags
3 tags
6 tags
5 tags
6 tags
8 tags
3 tags
11 tags
"Liver! Lung! Lychee!"
2 parts Hendricks Gin 2 parts lychee syrup 1 lime's juice 3 dashes grapefruit bitters © Jennell McHugh
10 tags
"Pumping on your Sangrio"
Sauvignon Blanc Fresh squeezed Grapefruit Muddled kiwi St-Germain Peeled, diced Pink Lady Apples Lemon Verbena simple syrup
4 tags
Track 1 of my evolving compilation, "Forgivably...
11 tags
HARU: The White Sangria
Haru! The White Sangria is an undeniably epic slam dunk of a beverage that will leave you side-eyed and smiling this summer: it surpassed my expectations the way Beverly Hills Ninja couldn't.. It made me shoot the couch and love a coat. However, we can not hate 100% on the sinister Sally Jones who clearly destroyed the integrity of this film because it reminded and/or introduced us to musical...
"The Name is Dalton"
He was a cavalier philosopher trained in the delicate dance of suggestive impalement: a ballerina maverick with an epic mane and killed-a-guy reputation. From Dayton to Daytona, he reformed toilet establishments wherein trustees of modern chemistry swilled swill. With a squinting "Pain don't hurt" policy, the cooling conquerer picked up a runner and double-downed on the Deuce.   Releasing...
4 tags
9 tags
4 tags
7 tags
4 tags
3 tags
7 tags
6 tags